Registered for Paddlefest last year? You can login to speed up registration!
Select a registration option below and click "Login" at the top of the registration form.
Which registration?
If you want the full Paddlefest experience, including any of the water activities, then you should choose the Paddler Pass. If you would prefer to stay on terra firma–aka dry land–then the Land Activities Pass is perfect for you.
Check the table below to see what's included in each registration type.
What's not included?
Your Paddlefest registration is your entry to the event itself and doesn't include accommodations, travel, or meals for the entire weekend. While we do allow paddlers to use equipment provided by the Fort Smith Paddling Club during the Saturday and Sunday activities, we do not rent or reserve equipment for participants. If possible, you should bring your own equipment with your name clearly marked.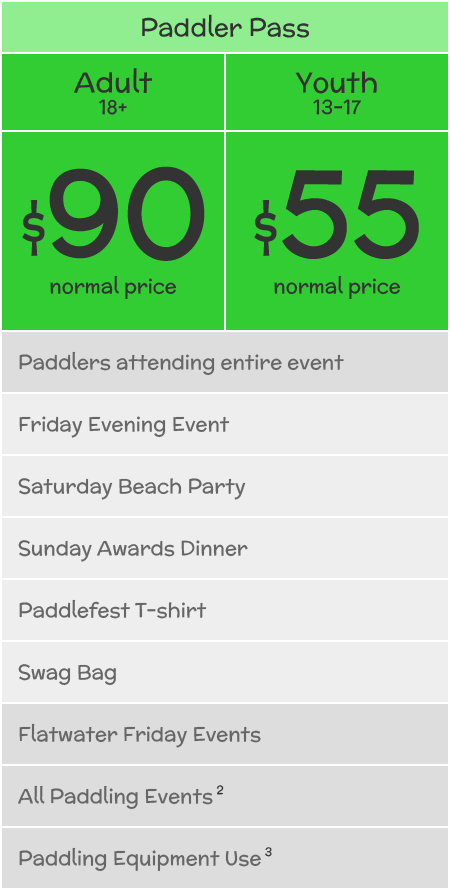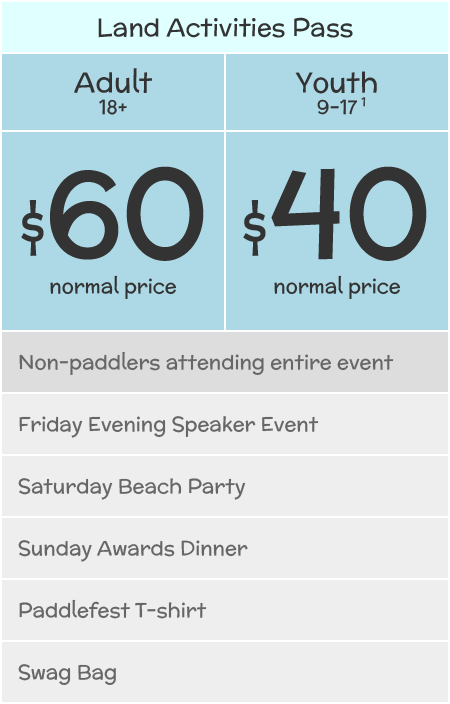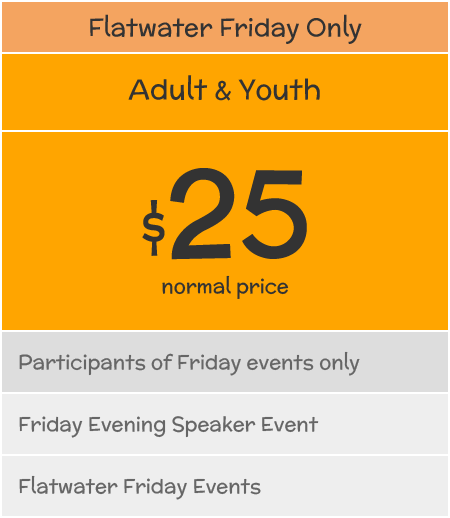 ---
1 Children under 9 years of age eat free at meals with a paying adult.
2 Includes swim, kayak, canoe, and SUP events. Participants must participate according to their ability; please approach event leaders if you are unsure.
3 Equipment use is not included for most instructional clinics. Participants may have to provide their own equipment or rent from the Fort Smith Paddling Club for certain clinics. Check the information before attending a clinic.
4 Paddlers must be able to 'wet exit' to use hard-shell whitewater kayaks.
Early Bird pricing is in effect until mid-July, 2024
Prices are charged in Canadian dollars.
Photo Contest
Did you bring your camera to capture your favourite Paddlefest moments this year? Share them with us and you could win prizes!